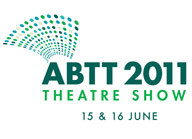 A.C. Entertainment Technologies
(Stand 138, Lawrence Hall)
Come and see innovative new theatrical technology solutions from the many exclusive and other leading brands in our portfolio of over 200, including:

Read the full AC-ET press release
Read the full Spotlight press release
A.C. Special Projects
(Stand 73, Lawrence Hall)
Our sister company, A.C. Special Projects Ltd will showcase and discuss examples of their many leading performance lighting, audio and AV system installations.

The Latest News from A.C. Entertainment Technologies
| | |
| --- | --- |
| | Jands Europe has expanded its dealer network as a direct result of the phenomenal response received to the launch of the new Vista v2 software at this year's Prolight+Sound exhibition in Frankfurt... |
| | |
| --- | --- |
| | Chroma-Q™ has launched the new Color Block™ Plus Replacement Engine for the Color Block DB4 LED fixture, enabling rental companies and other users to gain an even greater return on their investment in this still widely used fixture... |
| | |
| --- | --- |
| | A.C. Entertainment Technologies Ltd's Audio division has supplied a high performance new Meyer sound system to Lancaster University, UK... |
| | |
| --- | --- |
| | A.C Entertainment Technologies Ltd's Video division and real-time media display experts, Green Hippo joined forces at the 2011 Museums & Heritage exhibition to show for the first time in the UK the new JigSaw stand-alone software... |
| | |
| --- | --- |
| | PixelRange has today announced its distribution strategy in Europe – which will now be handled exclusively by UK-based A.C. Entertainment Technologies Ltd (AC-ET)... |
| | |
| --- | --- |
| | A.C. Special Projects Ltd (ACSP) has supplied specialist LED and effects lighting, plus a custom integrated control system, to Whisky Mist Beirut - one of the region's hottest and most exclusive new venues... |

Used-trussing.com is our new online portal dedicated to supplying a huge variety of leading-brand used and new trussing solutions to the entertainment industry. We have over 20 years experience supplying new and used truss, a huge stock inventory to match and a dedicated sales team, so why not visit used-trussing.com today and pick up a bargain.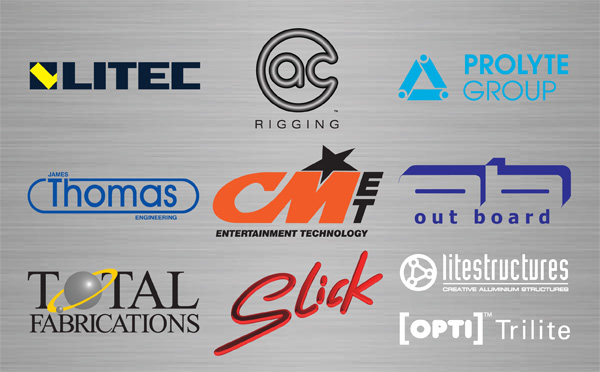 Bargain Offers - New & As-New Items

Descriptions of item conditions can be found here.
New Condition, 1 Available

SPECIAL OFFER
£2,697.50 + VAT

Normal List Price
£4,150 + VAT
As New Condition, 1 Available

SPECIAL OFFER
£1,265.00 + VAT
New Condition, 44 Available

SPECIAL OFFER
£95.00 + VAT
New Condition, 24 Available

SPECIAL OFFER
£95.00 + VAT
Used Items - Substantial Discount on Ex-Demo & 2nd-Hand Items
Ex-Demo Condition, 1 Available

SPECIAL OFFER
£60,960.00 + VAT
Ex-Demo Condition, 4 Available

SPECIAL OFFER
£149.00 + VAT
Ex-Demo Condition, 1 Available

SPECIAL OFFER
£5,000.00 + VAT
Ex-Demo Condition, 1 Available

SPECIAL OFFER
£5,830.00 + VAT
2nd-Hand Condition, 2 Available

SPECIAL OFFER
£1,695.00 + VAT
Ex-Tradeshow Condition, 29 Available

SPECIAL OFFER
£409.00 + VAT
Ex-Demo Condition, 2 Available

SPECIAL OFFER
£161.87 + VAT
Ex-Rental Condition, 6 Available

SPECIAL OFFER
£795.00 + VAT
| | |
| --- | --- |
| We are currently recruiting for the following roles: | |
world class products, world class service
A.C. Entertainment Technologies Ltd.
Centauri House, Hillbottom Road,
High Wycombe, Bucks, HP12 4HQ
Tel: +44 (0) 1494 446000
sales@ac-et.com

Northern UK Sales
Hawksworth Commercial Centre,
Elder Road, Leeds, LS13 4AT
Tel: 0113 255 7666
acnorth@ac-et.com